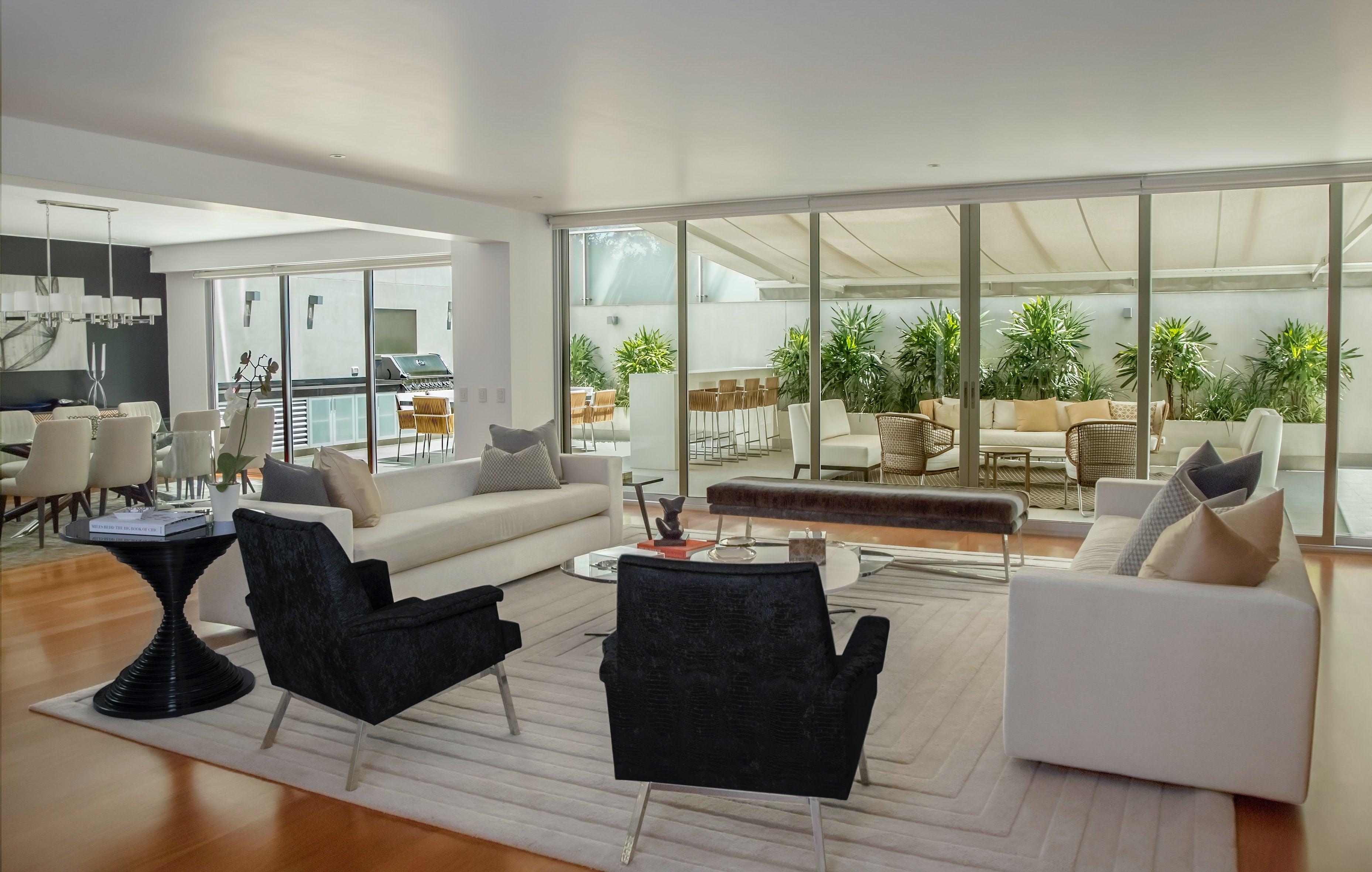 Designing your New Home: 5 Expert Tips for Decorating Your Place
Moving into a new home is exciting and scary. You're starting a new adventure and your house is a clean slate, ready for you to create your dream home. Of course, thinking about it is much easier than actually doing it. Not only is moving to a new place exciting, it's also quite draining. Plus, the added pressure of designing a new home can cause you to put off the task until you feel more confident about doing it right. To help you get started, we've written down 5 important tips that can teach you how to design your new home.
Determine Your Style
How do You want a Space to Feel?
 The first thing you need to consider when designing your new home is how you want your space to look and feel? Would you feel comfortable in something that's traditional? Or would you like your new home design to be more on the playful side? How about something modern? Consider who will be living with you and what you would be doing inside your home. Also, check out interior design magazines for ideas on how to design your own house. Think about all the hotels you've stayed in and restaurants you've eaten at. What was the design style of the places that made you feel comfortable? What was it about those places that made you feel like never going home?
Take a Look at your Closet
If you need a bit of help in determining your style, you should first take a close look at what's in your closet. Take note of what colors and patterns you prefer, the style of clothes you like to wear most of the time. If punk rock is your thing, then maybe you should consider an edgier style for your home. If you like your clothes refined, sleek, and elegant, then you might want the interior design of your home to be something similar.
Choose a Theme
Once you have a clearer idea of your personal style, you need to decide on your new home theme. Do you want something traditional or modern, earthy or industrial? Would you prefer the look and feel of a farmhouse style design? If so, would you prefer vintage or modern farmhouse décor? Take note that you don't have to stick to only one style. Your theme could be a mixture of new and old décor. Go with what you love and don't overthink it.
Figure Out What You Don't Like
Now that you know what you like, the next step to designing a house is to figure out what you don't like. And before you question our home planning guide, let us tell you why. It's much easier for you to list down interior decorating ideas that you're not a fan of. You more or less instantly know what those are. More importantly, having that list will help you narrow down what styles, themes, and even decorative pieces that you don't want to see in your new home. For example, you are violently opposed to animal print décor. Or you have less than fond memories of classic style furniture which means they're going to be a no-go in your space.
Check Functionality
It's not just the look of your new home's design that you have to think about. You also have to think about functionality. Not just what functionalities you want inside your home, but those that you can live without. Think about how you want the space to function in relation to your everyday life. Do you like lounging around in your living room while binging your favorite Netflix series? Or do you prefer to host dinner parties? If you have kids, you might not like a style or theme that is too formal or traditional.
Analyze the Home Atmosphere
When you're figuring out stuff that you don't like, you need to analyze the parts of your new home that you consider your comfort zones like your bedroom and bathroom or your home yoga room. Think about what kind of atmosphere you want to achieve in those areas. The interior design of your home can have a huge impact on your emotions. It can have a positive as well as a negative influence on your home's atmosphere which, in turn, can affect your overall well-being while inside your own space. Thinking about what designs will evoke a negative emotional response can help you stay away from them while you're designing your new home.
Create a Plan
Once you have a style and a theme in mind, don't go rushing into a furniture store and getting new home décor. While you may already have a good idea of what you might need, it's important to stop first and create a plan.
Know Your Measurements
First and foremost, you should know your measurements. How big is the space in each room? How much furniture can it accommodate without looking cluttered? While you may have an idea of what you'll need, you have to make sure that the elements will fit well together in the different spaces within your home. Don't make the common mistake that others do - buying sofas that are too big, tables that are too small, etc. Measure everything from the floor space to the height of the ceiling. Don't forget to measure window openings as well as obstructions such as columns, radiators, and stairs. Only once you have your measurements can you consider creating a floor plan for your new home.
Create a Budget
Now that you know how much space you have, it's time to set a budget. It's important that you have a set amount of money to spend in each room inside your new home. It'll help you stay strategic about what to splurge on and when not to. You can easily see if buying that incredibly expensive bed can fit in your current budget and where you can cut back on expenses to make up for the extra cost.
Sample Your Paint
Color can have a huge impact on your mood and your new home's atmosphere. It's important that you consider how your paint colors will affect the look and feel of your home. Take note that you don't always have to paint the walls of your home; you can also use wallpaper.
Pick a Signature Color
What is your signature color? The color that you absolutely love and will never get tired of? This can be your home color palette - mixing light and dark shades of it throughout your home. When you're choosing your paint colors, make sure to consider what they will look like under different lighting conditions such as natural light. You should also consider how the color scheme will affect the atmosphere of each room.
Coordinate Wall Colors
Your choice of colors will also have an impact on the flow of the spaces within your home. Will the rooms look disjointed or will they look connected, one space flowing easily into another? You can definitely paint some rooms in different colors but some areas need to have matching wall colors if you want them to look harmonious such as the kitchen and the dining room or the dining room and the living room.
Choose Appropriate Home Accessories
Once you have the style, the color schemes, and the budget taken cared of, it's time to consider the furnishings. Obviously, your choice of decorations will depend on the plan you've made. Below are some elements that you might want to invest in to make your new house into a home.
Decorative Lighting
Your light fixtures are more than just functional pieces inside your home. They can be statement pieces that can help brighten a room or increase its elegance. For example, the right chandelier can turn an ordinary dining room into a breathtaking one. Floor lamps can be used as accents in a living room or bedroom. Little details like this can help you get the look you're aiming for in your new space.
Decorative Vases
A decorative vase is a home accessory that's incredibly versatile. It can be placed on various areas in your home such as on top of a coffee table, bookshelves, or entryway. They can be used as accents or to add volume in an otherwise flat space. They can be used to display fresh flowers (or even synthetic ones) to brighten up a room.
Designer Home Accessories
Other home accessories include pillows, curtains, cabinets, mirrors, rugs, pottery, upholstery, etc. You can use art or family photos to create a gallery wall. These accessories can help create spaces that are inviting and full of warmth. Some like mirrors can help a small space seem bigger. Carpets and rugs can add textures. If you're lacking design ideas regarding the right accessories in your home, don't hesitate to check décor tips from pros. There are accessories for every style, from Bohemian to country living.
Conclusion
Designing a new home takes time and a lot of effort. It's important that you take the time to consider what you look and feel you want to achieve before making any decisions. Start from the ground up. There'll be time to get everything just the way you envisioned. Rushing into things is a foolproof way to ensure that you'll be renovating or doing a makeover sooner than you wish to.