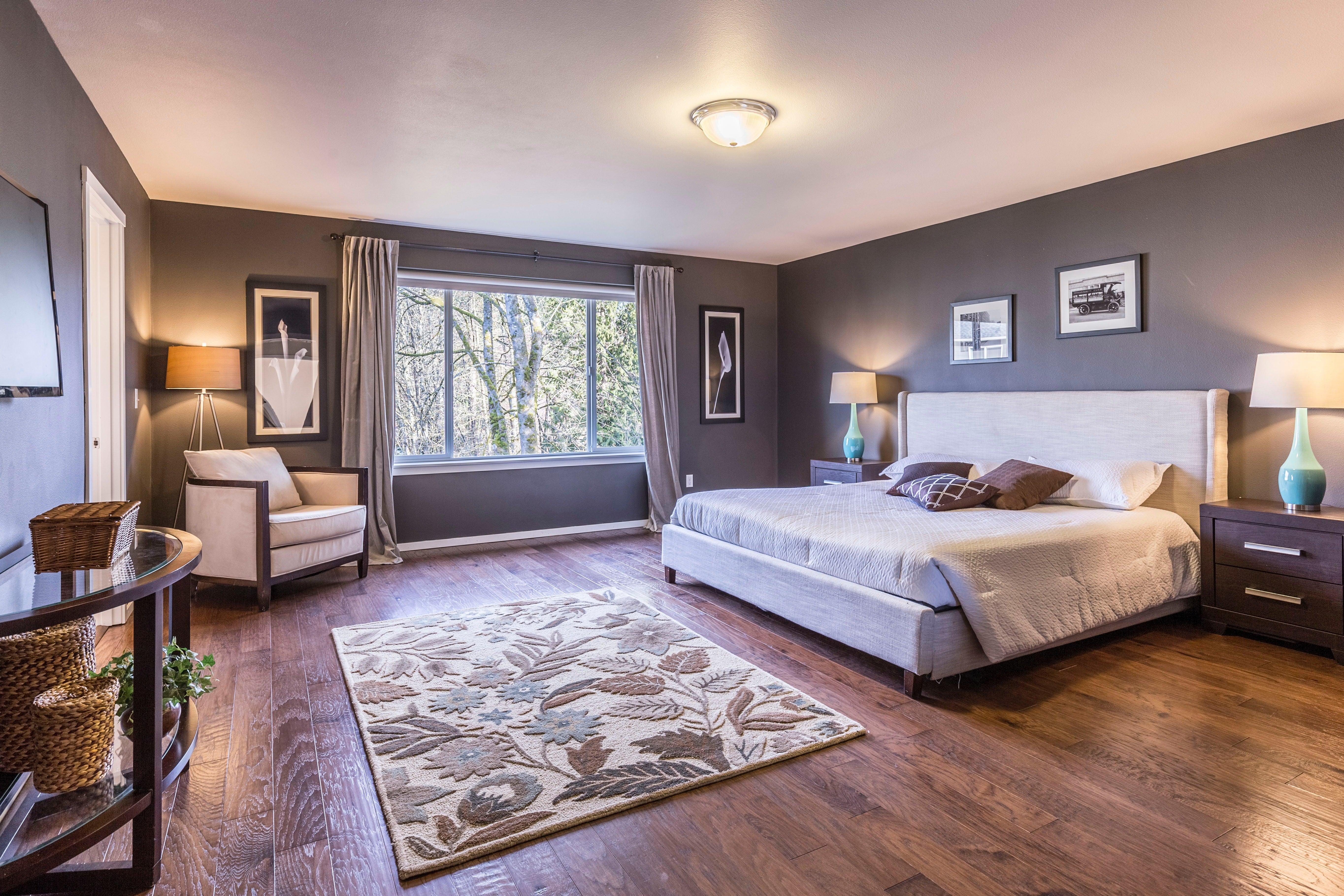 Complete Guide on How to Decorate your Home in a Transitional Style
There's a lot to love about old world glamour. But modern design has a lot going for it as well. So, what do you do if you can't choose between the two? You opt for the transitional style - the perfect blend between the two. Of course, that doesn't mean that transitional design is a hodge-podge of furniture, fabrics, and finishes that you like from these two opposing designs. There's so much more to it than just mixing and matching. If you're truly interested in upgrading your home with the transitional style interior design, our in-depth guide will help you learn how to combine the elegance of traditional design with the more relaxed feel of the contemporary style. 
What is Transitional Style?
The simplest answer to this question is this - transitional style is the combination of traditional design and contemporary design. While it does have elements of classic furniture and finishes, the direction of the design is more towards the contemporary, creating a look and feel that's more relaxed and less stuffy. Like we said, transitional style is not an eclectic compilation of what you love about these two design styles. Instead, it is a timeless design that strikes that perfect balance between new and old, masculine and feminine, rounded profiles and straight lines. It has a minimalist approach when it comes to accessories and sticks to a neutral palette rather than a bold or bright one.
Transitional Interior Design History
How did the transitional style come about? This design first became popular during the 1950s. It was a reaction to the stark modern and mid-century modern styles which were popular during the previous era. This style incorporated classical styles using modern materials and elements to create homes that focused on luxury and relaxation.
Color: Pick a Neutral Color Scheme
Much like traditional design, this style typically uses neutral colors. This is because the goal of the design is to create a clean and soothing aesthetic. The main color should be soft and subtle such as warm whites, creams, taupes, grays, and tans to produce a light and airy feel. Take note that there should only be one color that dominates the entire room. You can add different shades of the main color or even darker colors such as blues and greens to add depth and focal points.
Minimal Accessories
When it comes to accessories, transitional décor is similar to contemporary design. Minimal is best. You need to carefully curate the accessories that you'll place in each room in the house. Choose items that will attract interest but not overwhelm the space. You can choose accessories that will help add layers to the room such as window treatments, rugs, pillows, and throws. You can opt to display impactful wall art, though it is better to go with a large piece than several small pieces. Potted plants and wooden trays can also serve as accents in a neutral colored room.
Transitional Style Lighting
As we've mentioned, transitional design is a blend of traditional and contemporary which means that you can incorporate certain elements from either style in your space. You can choose to go with a traditional lighting fixture in your dining room or opt for modern lighting such as contemporary pendant lights in your kitchen. Because transitional style is trending these days, designers are continuously coming up with creative lighting fixtures that you can use as statement pieces in your home.
Furniture for Transitional Interior Design
The transitional style is all about comfort which means that the furniture is plush, well-padded, and large in scale. But not too large that they overwhelm the space or look too intimidating. The pieces feature an equal combination of straight lines and curving edges. Some pieces may still feature detailed millwork - an element found in traditional design - but it isn't too ornate to overwhelm the rest of the furnishings in the room.
Add Metallic Accents in your Transitional Interior Design
Metallic accents are one of the newest trends in contemporary design. They can create that touch of glamour in any space. With transitional design, metallic accents can add that contemporary look in a room. You can incorporate these metal accents in vases, lighting fixtures, table lamps, and accessories. Fixture finishes can be brushed metals, steel, brass, and gold.
Add Textural Elements
While you are limited to the colors that you can use within the space, you can go wild with textures and finishes. A transitional style home can incorporate various fabrics such as suede, corduroy, cotton, leather, velvet, and chenille. These textiles can enhance the comfort level of a space. Plush cut-pile area rugs, for example, add texture to a room while also enhancing comfort. Other textural elements that you can incorporate into your space include wood, rattan, steel, lacquer, and glass.
Traditional Statement Piece
The transitional style features a combination of contemporary and traditional design elements. A statement piece will serve as the main focal point in a space as well as help merge the two opposing styles together into one cohesive unit. Examples of statement pieces include an area rug with an intricate pattern, a vintage dresser, or antique trunk coffee table. It can also be a decorative floor lamps or an orb pendant chandelier.
Transitional Style Living Room
A transitional style living room should be comfortable and chic. It should have a neutral color scheme with clean-lined chairs and sofas. Include a rug, throws, and pillows to add layers; the cushion covers can add contrast and texture either through color or the type of fabric used. You can add traditional architectural features such as crown moldings and trims. Décor can include photographs in matted frames, paintings, or potted plants. As we've mentioned, the transitional style is a combination of curves and straight lines. In your living room, this can mean round, well-padded sofas with square tables and bookshelves to ensure balance. Keep in mind your lifestyle - how you will function in this space - while you're choosing the different furnishings of your living room.
Transitional Style Dining Room 
A transitional style dining room should also have neutral tones. Add a modern dining table and chairs. To add a contemporary feel, you can upholster the chairs using fabric that belong to the traditional style. Another option is to go traditional - classic dining room table and chairs offset by a contemporary chandelier such as steel pendants with exposed lightbulbs. You can leave the walls blank, create an accent wall, or add wainscoting to add more traditional elements if the dining area is leaning more towards contemporary design. Accessories can include decorative vases with metal accents, a rug with a complex pattern, or a flourishing houseplant on a wooden sideboard.
Transitional Style Bedroom
Your transitional style bedroom should promote comfort and relaxation. Neutral colors can help create that soothing atmosphere. You can opt for a traditional headboard and offset it with contemporary nightstands with metal lamps. Alternatively, you can opt for a tufted leather headboard and a large area rug with a contemporary design with a vintage dresser and paneled walls. You can have your choice of designer home accessories to balance out the two opposing designs. Just keep in mind that transitional design limits accessories to keep the space uncluttered.
Conclusion
Transitional design is the happy medium between two worlds - contemporary and traditional. It allows you to enjoy a more comfortable version of the contemporary style or a younger, more hip alternative to the traditional design. But what really makes this particular style stand out is its flexibility. While there are specific characteristics that you need to keep in mind (such as the color and the minimal accessories), the world's your oyster. You can mix and match from these two designs to create a space that's warm, welcoming, and a perfect expression of your personality.