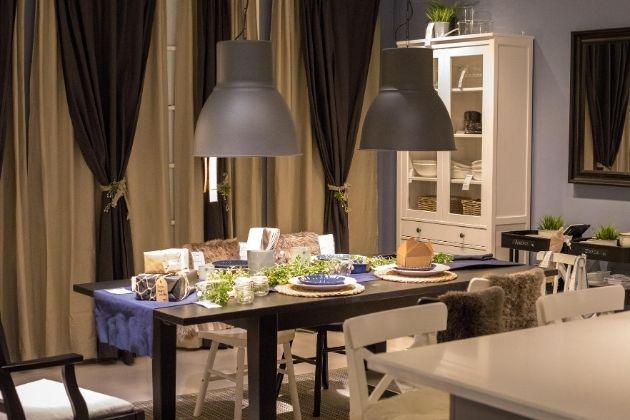 Welcome Home! 5 Housewarming Gift Ideas to Wow Your Hosts
How do you help someone settle into a new home? What to bring for a housewarming often depends on where you live, and there's a bunch of different cultural traditions across the globe. In Europe, it's customary to light a candle to drive away evil spirits; in Tibet, people ring a bell instead. In Russia, bread and salt are the classic housewarming party gifts—the bread to ensure that the homeowners never go hungry, and salt for a life full of flavor.
But wherever you are in the world, guests are expected to bring a housewarming gift to the party. Of course, it's not easy to find the perfect housewarming gift for someone who has everything. Do you go for a practical present, or treat them to something cute and playful? We've rounded up a few unique housewarming gift ideas that any new homeowner will love. 
What makes a house a home? Often, it's the decorative touches — lighting, cushions, a statement vase — that bring a room to life. These designer home accessories bring just the right amount of warmth and personality to make thoughtful housewarming gift ideas.
Decorative Lighting
Finding a cool housewarming gift often means choosing between essential-but-boring and fun-but-useless. Designer lighting, however, ticks both boxes nicely. If your hosts are moving into their first starter home they'll appreciate the basics, like a pair of bedside table lamps. And if they already have those covered? Even the homeowner who has everything is sure to find a space for a decorative hand-blown glass lamp.
Designer Vases
One of your fellow guests is guaranteed to bring flowers. So why not treat your host to something to put them in? Decorative vases and flower holders make popular gifts for new homeowners because, as Good Housekeeping advises, "Every home is instantly elevated with a fresh bouquet". But even if the host does not indulge in weekly fresh flower delivery, these colorful frosted glass vases and ceramic centerpiece pots are beautiful enough to stand on their own.
Personalized Gifts For The Home
Expert gift-givers know that the best presents have a personal touch. So why not ease your hosts' transition into their new home with a personalized housewarming gift? From mugs to photo frames, our custom gift ideas will make them feel welcome.
Personalized Mugs
Wherever you are, every morning starts with a cup of coffee. Get your hosts off to the right start with a personalized mug printed with a photo of their city, the name of their new home, or even a phrase that's meaningful to them. Etsy is a great place to source cute custom mugs, or try your local printing store for personalized photo mugs.
Photo Frames
It's no wonder that photo frames make popular personalized gifts for new homeowners — with an array of framed pictures of loved ones, you can fill your new home with friends and family in an instant. You can personalize the frame itself with their name or initials; or, if you have a photograph that you know they love, why not pop it in the frame for the ultimate personal touch?
A Custom Cutting Board
The best housewarming gifts combine usefulness with a playful spirit, and a custom cutting board scores on both fronts. House Beautiful recommends heading to Etsy for a chopping board engraved with their name, or you could even have it customized with a recipe or the name of their favorite dish.
Family Name Embroidery
Fact: Nobody ever has enough towels in their home. A bale of hand towels or face cloths embroidered with the family name will create a welcoming mood in any new bathroom. Similarly, napkins, tablecloths, and cushions will all benefit from a personal touch.
Home Appliances
Looking for a housewarming gift for a young couple? Appliance bundles might cover the basics — oven, hob, fridge — but the chances are they are still missing some essential kitchen appliances. We've picked out three typical housewarming gifts that belong in every new kitchen.
Best For Busy Families: Microwave
Here's one that appears at the top of every home appliances list. A family essential, a microwave oven comes in particularly handy when you've just moved into a new home and can't face cooking from scratch amidst all the unpacked boxes.
Best For Brunch-Lovers: Waffle Maker
How to make weekend mornings even more special? Whip up fresh waffles in your shiny new kitchen. Waffle makers are surprisingly affordable housewarming gifts (The Spruce recommends a $40 model from Cuisinart), and they'll think of you every time they bite into a crisp, golden waffle over Sunday brunch.
Best For Fitness Fans: Blender
The best new house gifts are a reflection of your hosts' lifestyle — and if they love healthy living, then a blender is a thoughtful option. Perfect for a post-workout smoothie following a run around their new neighborhood.
DIY Housewarming Gift Ideas
If you're looking for inauguration gifts that are truly tailored to your hosts, then the handmade route is the way to go. And, no, you don't have to be an expert in the arts and crafts department. We've tracked down three homemade housewarming gift ideas that anybody can master. 
Craft A Welcome Wreath
They'll get a warm, fuzzy feeling every time they approach their front door when you present them with a homemade welcome wreath. Whether you opt for a beach theme (great for new homes on the coast), fresh-cut flowers, or artificial blooms, there's a wreath for every skill level in this round-up from Country Living magazine.
Fill A Wooden Caddy
Handmade gift ideas don't have to be complicated. A collection of kitchen essentials — salt, olive oil, tea, utensils  — is always welcome, and it makes a big impact if you present it all beautifully in a wooden caddy. Bonus points if you add a handmade gift tag attached with string.
Gather Lavender Pieces
Another simple DIY housewarming gift idea is to fill a basket with the scent of lavender. This fresh, glorious scent will make a new home feel instantly inviting, and it's easy to put together. Fill a basket with goodies like lavender soap and hand lotion, a lavender plant, and a rolled-up face towel, and you'll have a gift to grace any bathroom.
Housewarming Party Games 
For the host who really does have everything, the best housewarming gift might not be an actual object. Instead, why not offer to help make their celebration even more special by leading a few party games?
A scavenger hunt gets the conversation flowing and makes a great way to get to know a new house or neighborhood. You can split the guests into teams to play a room memory game, or turn moving announcement cards into a prize draw by giving each card a number and drawing the winning number at the end of the party. Above all, a housewarming party isn't about stuff; it's about spending quality time with family and friends.
Ultimately, the best housewarming gifts for a first home are not things that you can buy. If you can fill a home with love, laughter, warmth, and friendship, then that's the most enduring party gift of all.