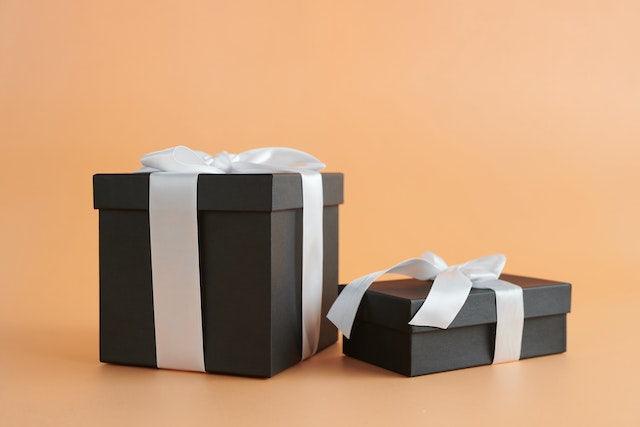 15 Best Housewarming Gifts That They'll Actually Use
Moving into a new home is a major milestone that should be celebrated – but how do you decide what to buy for a housewarming gift? It's not easy to find the perfect present: everyone's taste is different, and it's particularly personal when it comes to making a house into a home.
Help is at hand, however. We've rounded up the best housewarming gifts for everyone in your circle. Beautiful and practical, these gifts will be cherished in any new nest.
Designer Glass Vases
Whenever someone moves house, they're bound to embark on a round of entertaining. This means they'll be on the receiving end of lots of bunches of flowers – and they'll need stylish glass vases from Knot Home to display them perfectly. Their decorative style and patterns blend easily with any color scheme.
Decorative Coasters
Everyone becomes more house proud when they move into a new home. So treat them to a set of decorative coasters to keep their side table free from coffee mug rings. These agate coasters from Knot Home will add an opulent touch to any interior.
Crystal Reed Diffuser
Soft Throw Blanket in Neutral Colors
Whether you throw it over a duvet in winter for a cozy extra layer or drape it over a sofa to add texture to your living room, a soft blanket has a multitude of uses around the home. Treat them to a throw-in neutral shades of cream, taupe or gray.
Indoor Plant
Houseplants are having a moment, and they make any room feel instantly more lived-in. Opt for an easy-care plant that even non-gardeners can feel confident looking after.
Luxurious Vanity Box
Form meets function with our beautiful vanity boxes made from lacquered wood. Whether they use it to store their valuables or give it pride of place on the coffee table as a decorative piece, it makes a lovely gift for those hard-to-buy-for friends.
Decorative Tray
Everyone appreciates breakfast in bed or a relaxing supper on the sofa, so make it easy with a decorative tray. Made from black marble with brushed gold-tone handles, abstract designs, and modern futuristic ones, Knot Home's wide range of trays can elevate an everyday essential into something altogether more deluxe.
Cheese Board Set
Tastes in interior decoration may vary, but everyone loves cheese. Unique and genuinely useful, a cheese board set makes one of the best housewarming gifts for people who love to entertain.
High-end Ceramic Stool
Not just for the garden, a ceramic stool is the interior designer's accessory of choice, equally at home in the bathroom, bedroom, or living room. high quality ceramic stools will make a stylish conversation piece with their monochrome patterns and ancient pillar design features.
Bedside Table Lamp
You can never have too many light sources in a home, and with our bedside lamp collection you can coordinate with any style of decor by adding a soft glow wherever you choose to place them.
A Pair of Mugs
If you're looking for a small housewarming gift, you can't go wrong with a matching pair of mugs for the kitchen. Choose a pair in their favorite colors, and they'll think of you warmly every time they sip their morning coffee.
One Great Knife for the Kitchen
A great knife is a gift that new homeowners are sure to use every day. Giving a knife as a gift is said to be unlucky in some traditions, so if you're superstitious, include a small coin – the recipient can then give it back to you to preserve your relationship.
Small Decorative Sculpture
Every new home has an empty corner or a spot on a bookshelf just waiting to be filled… and figurines and sculptures are the perfect way to fill it. Just a small sculpture is enough to make a statement about your interior fashion taste.
Bold Candle Holders
The best housewarming gifts are both functional and decorative, and that certainly holds true for these U-shaped candle holders. Made from brass and dark green marble, these candle holders will enhance classic and contemporary interiors alike.
Gift Cards From a Reputable Home Accessory Shop
Still stuck? There's one surefire way to decide what to buy for a housewarming gift, and that's to let them choose a gift themselves. With a gift card from a reputable home decor store, they're bound to find something they'll love.
Discover Our Most Popular Housewarming Gifts
At Knot Home, we've curated a selection of housewarming gifts, from small and simple to bold and contemporary. Browse our collection of gifts to find the perfect present to take to your next housewarming party.